I was recently fortunate enough to be selected as part of the team to photograph a Hotel Of Ice on behalf of Ciuc Beer. I was invited to the Hotel at the top of the Făgăraş Mountains in Romania. The images created over the 4 days and 3 nights would be used to market the Hotel and the Beer.
In very harsh environments I worked with 5 other photographers, below is my portfolio from the trip (click an image and use the left and right curser keys to move through):
---
This is a 1 Gigabyte image taken at the Hotel Of Ice using specialist hardware and software (double click to zoom right in and use the slider on the left to zoom back out):
---
The Hotel isn't the easiest place to get to, and compared to the seven other Ice Hotel's around the world I feel this makes it very authentic. You can fly in to Bucharest Airport (5 hour drive) or Transylvania (Targu Mures) Airport (4 hour drive).
Both drives take you through some stunning Romanian countryside, however the closest you can get to the Ice Hotel is to Bâlea Waterfall at 4,000 feet above sea level. The remaining 3,000 feet to the top of the Făgăraş Mountains is only acheivable by a 3.8Km cable car, and this is often cancelled due to high winds!
This is a 5 hour journey from Targu Mures to Bâlea Waterfall and then on the cable car to the top condensed into 2 minutes:
---
Conditions on the mountain were harsh and I was actually trapped in the Hotel Of Ice one night due to bad weather preventing me from crossing the mountain to my warm bed in the B&B. All the equipment performed impeccably and survived for another trip.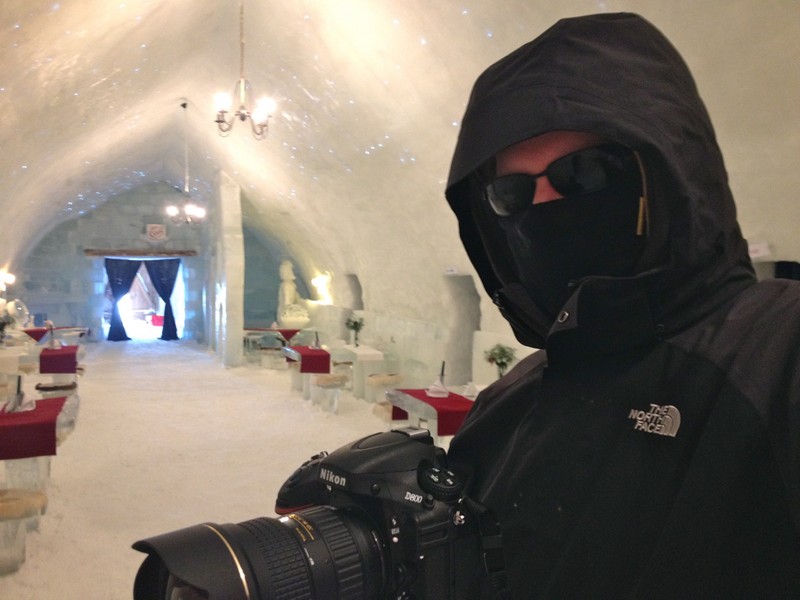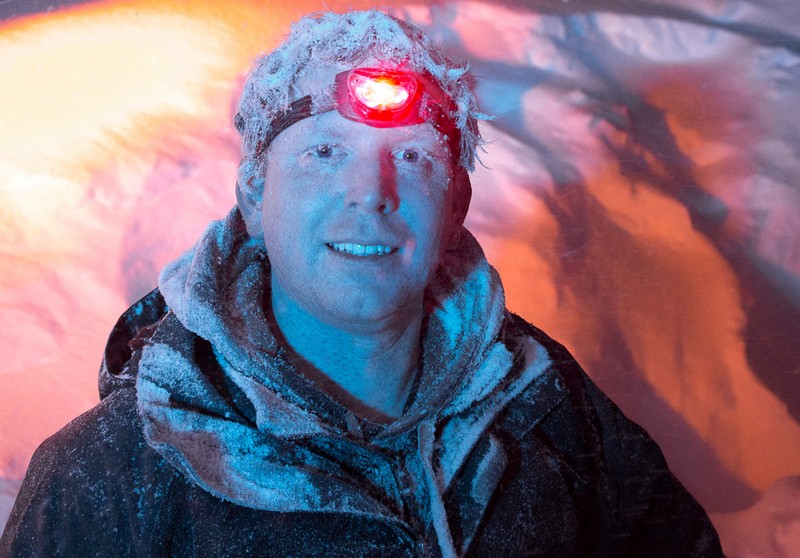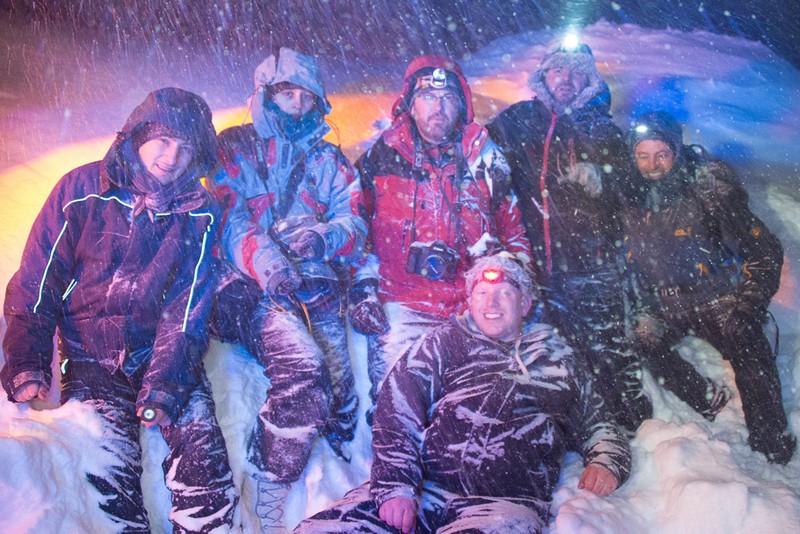 ---
For the photographers out there, here's a list of equipment I flew out to Romania with: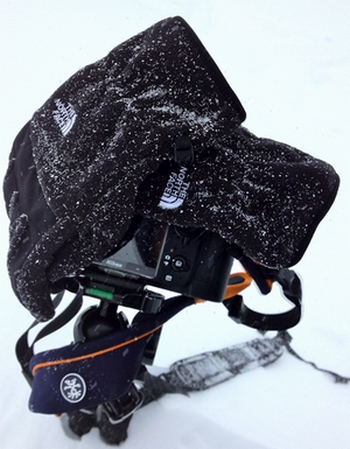 CAMERA BODIES:
Nikon D800
Nikon D80
LENS / FILTERS:
Nikon 28-300mm f3.5-5.6 FX
Nikon 14-24mm f2.8 FX
Nikon 18-200mm f3.5-5.6
Cokin 0.3, 0.6, 0.9, Pola
TRIPODS:
Slik PRO-500DX Legs
Slik SBH-200DQ Head
Manfrotto 055XB Legs
Gigapan Epic Pro Head
ACCESSORIES:
Sekonic L-408 Light Meter
Litepanel Miniplus
Remote Trigger
Promote Control
Giottos AA1900 Rocket
COMPUTER:
Apple 13" Macbook Pro
Seagate 500Gb Firewire HDD
Adobe Lightroom 4
Photomatix Pro
Gigapan Stitch 2
CASES:
Crumpler Bored Room IT/Camera Case
Crumpler Singapore Sling Strap
---
I've been shooting TV documentary, commercials, corporate and dramas for over 20 years. For any stills or video commissions, please don't hesitate to get in touch using the phone number or email form on my contact page. I look forward to hearing from you!
---
If you fancy a stay in the Hotel Of Ice, I'd certainly recommend it!
All Major UK Airports
KLM and Lufthansa fly daily into Bucharest (1 stop from UK airports) for £150-£500
Austrian Air and Lufthansa fly daily into Sibiu (1 stop from UK airports) for £150-£600
London Luton
Wizzair fly direct into Transylvania Targu Mures Airport daily for £50-£150 but expect the price to triple with booking fees, check in costs and baggage.

Car hire is around £17-22 a day from the airports and fuel is about £1.05 a litre.
The final link in the jigsaw is the journey up the mountain. You need to get yourself to Bâlea Cascada and take a cable car up the mountain. It's about £4 return and the hotel can help organise it. The service operates from 10am - 5pm daily.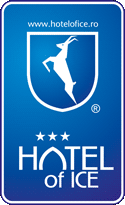 The Hotel Of Ice is simple to book, visit their website and call or email them. Staff are very helpful and speak good English. Prices are around £59 for a double room in the Hotel Of Ice or £79 for a 'suite' in the igloo. Prices include breakfast. Food and drink is very reasonably priced but if you want the full 3 course meal in the Ice Restaurant expect to pay around £50 per person.
Tel: 0040-269-523111
Email: This email address is being protected from spambots. You need JavaScript enabled to view it.