Based out of Manchester but ready to travel worldwide, I've been working in the television and film industry since leaving college nearly 2 decades years ago. In this time I have gained experience on a variety of different shoots, all over the country (and indeed the world!) and with many different cameras. I have worked on dramas, commercials, corporates and documentaries, and am fully experienced with many types of cameras. I also own my own kit.
I love my work, and friends working in 'normal' jobs are often jealous to hear about the different (sometimes famous!) people I meet and the locations I work in. I get to see some sights that they could never dream of and some they would never want to dream of! Work has taken me to many unusual and challenging locations; from the bottom of a 500ft deep coal mine to minefields in the Middle East and on luxury yachts on the Irish Sea surrounded by dolphins to sub zero oilfields in the North Atlantic Arctic!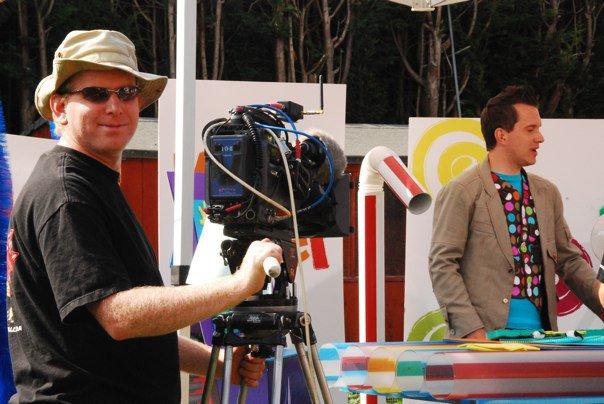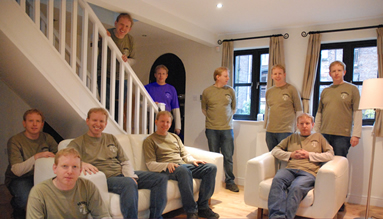 My job is very rewarding for me; I take great pride in what I work on, and build close working relationships with the rest of the crew. Although I'm often the first on the set in the morning, and last off at night; I always try to keep my sense of humour!
I own an ever-expanding range of equipment from cameras to lighting; the list is continually growing. I also have good working relationships with many local facility companies and can therefore supply most formats at competitive rates.
When I'm not working, I enjoy computers and the net, panoramic photography, taking my dogs for long walks, and travel; I'm fortunate enough to see a lot of the world through my job, but I also like to do it in my own time too.
My favourite drinks are Rekorderlig and Kopparberg ciders. As far as food goes, I'm a (semi!) vegetarian who virtually survives on pasta and pizzas!
I'm based in North Manchester and am ideally positioned for shoots throughout the UK and indeed Europe.