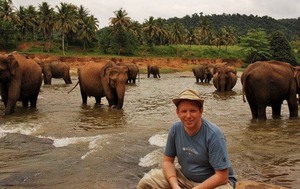 I started work as a runner in the TV and Film industry in the early-1990's. I soon worked my way up through the ranks of the camera department spending time as Clapper Loader before stepping up to Focus Puller on dramas, films and high-end documentaries.

In my time 'climbing the ladder', I was fortunate enough to work with some of the best Directors Of Photography in the business. I was always mindful to ask questions and learn techniques to build my own experience.
Since the early 2000's I have been working as a Lighting Cameraman using the wealth of experience I've picked up over the years.

As I've come from a film background, I am very conscious of the effects of lighting to enhance the visual quality of the production I work on and I strive to make every job 'the best', but also in a time efficient manner as required by today's shoots.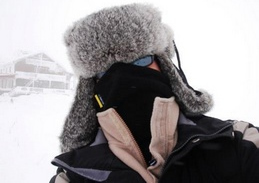 I love my work, and friends working in 'normal' jobs are often jealous to hear about the different (sometimes famous!) people I meet and the locations I work in. I get to see some sights that they could never dream of and some they would never want to dream of!

There are dozens of different or unusual places I have worked in, for example:
Minefields on the Lebanon / Israel border;
The Atlas Mountains in Morocco;
In the deserts of Saudi Arabia and Bahrain;
Iceberg infested waters in the North Atlantic;
Oil-rigs, lifeboats, emergency vehicles, rollercoasters, cargo ships, coal mines, haunted houses, backstage at major concerts, pitch-side at major sporting events, 'Airside' at major airports, etc…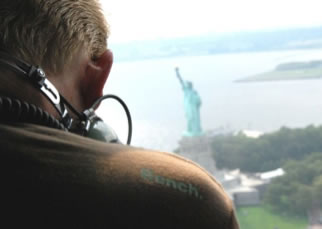 I have plenty of experience in many different environments, from a full crew with track and dolly to smaller PSC type shooting; and from time-lapse shoots to helicopter aerial photography; throughout the world.

I have extensive experience of shooting in many countries worldwide. Outside Europe, countries I have shot in include USA, Canada, China, Australia, Lebanon, Bahrain, Saudi Arabia, Romania, Morroco, Namibia and Zambia.
Experienced in the preparation of carnets for taking camera equipment outside of Europe.

Valid 'I' Visa for short notice assignments in the USA.

Fully inoculated for tetanus, polio, hepatitis A and typhoid; thus allowing short notice assignments to most areas, including Africa and Asia.