Last week I wanted to upgrade my stills camera / timelapse camera to Nikon's latest flagship, the D800.
It's a £2k purchase and not an impulse buy for most people.
My ethos has always been 'Support the high street'; Mary Portas claims she's doing her best but it's not high profile TV faces that's going to save the high street, it's you and me spending there.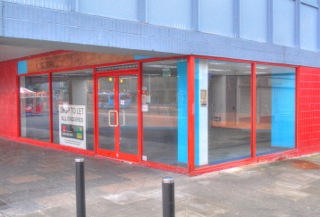 So, I started to get quotes for the camera body I wanted. To my disappointment, Currys/PC World were cheaper than anyone else by a significant amount; yet they didn't have the expertise to support it and didn't even sell any compatible lens! So, I contacted local independant camera shops and invited them to price match. None of them would (could?) so it was with great reluctance that I ordered with Currys/PC World. I was told the camera would arrive at the store the next day by 3pm.
At 3pm I called them to confirm it had arrived and was told "I'm not sure but it should have done." That didn't instill any confidence but off I went to the local superstore. The collection counter was poorly sign-posted, and after queueing at the wrong place for 25 minutes and asking various staff where to go I was eventually pointed to the correct desk. Here I was kept waiting over 45 minutes and eventually told that the camera hadn't arrived. I pointed to a box on the shop floor with a courier label on it. It didn't even have a security tag on, anyone could has disappeared it without the store knowing. It was my 2 grand camera. After a further 45 minutes waiting (as staff didn't know how to deal with special orders) I eventually got on my way. 2 hours of my day I'll never ever get back; it should have been a 5 minute pickup.
Upon getting the camera home, I found it didn't work. Totally dead to the world. Staff at Currys/PC World were unable to support so I returned the next day for a full refund.
The same day, I spoke with my local independant camera store, Willkinson Cameras. Staff were friendly and very knowledgeable about the camera and I agreed the price (£65 more expensive but I was keen to support my local experts on the High Street after my experience with Currys/PC World). I checked I could pay with my American Express card so ordered it in. It would arrive on Wednesday I was told. On Wednesday afternoon I called up and was told they forgot, yes FORGOT to order it. A 2 grand purchase and it escaped their memory! Never mind they'd order it now. I confirmed again they could accept American Express and was told 'no problem, we have the machine and account and should have AmEx as a payment option in days.'
When it arrived on Saturday (3 days late and a job I'd hoped to shoot on it missed) they called up to confirm. I checked a third time they could accept American Express and was told 'no'. It would be months before they would be ready to accept AmEx. Unbelievable. They'd paid to get it delivered to the local store, but wasted my time and wasted their time.
So, I jumped online and reluctantly ordered from an online only store... I saved myself £65 and got a working camera next day. Staff on the end of the phone were knowledgeable and passionate about their products and knew the camera I was buying inside out.
Would I try the High Street again for a high value purchase? Probably not. It was a hassle and wasted hours of my time. I've already been back to the online company I bought the camera from and purchased more accessories. Again, they arrived next day exactly as described. I've found a specialist net only company and I'm very loyal so they'll get my ongoing custom for years to come.
People preach about supporting the High Street and wandering round the streets of the UK it's obvious it's in decline. With service like I've just experienced on a pretty significant value product, is it any wonder? I tried my best to support bricks and mortar businesses and was let down / misinformed / wasted my time twice.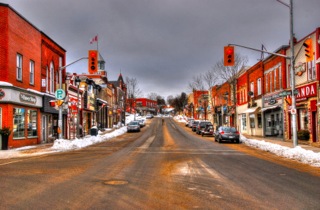 In stark contrast, I've recently returned from a trip to Canada. We toured large and small towns in Ontario. 'To Let' and 'For Sale' boards in their High Streets were rare. Local shops (not just the out of town chains) were thriving. Visiting a few I can only put this down to one thing. They value their customers and have knowledge about the products they sell. Is it any wonder Comet, Jessops, HMV, MFI, Focus DIY, Best Buy, Black's Leisure, et all have disappeared from our town centres? In the UK companies seem to think that staff paid minimum wages on stop gaps for a few months can run retail outlets. In other countries it's a chosen career for life.
(Currys/PC World have since given me a £20 gift voucher as 'goodwill' for my time they wasted; Wilkinson Cameras simply said they'd 'have a word' with the member of staff I'd dealt with.)