Someone asked me recently why they nearly always notice me check in on Facebook at a foreign city before travelling onto my ultimate destination.
The answer is simple. It's more cost effective.
In 1994 the British Government introduced 'Air Passenger Duty'. At the time, it was just £5 for European flights and £10 for rest of the world. Now it's £13 - £26 for Europe and up to £184 for other destinations. It's increased way beyond inflation. The UK's Air Passenger Tax is now well known to be the highest in the world.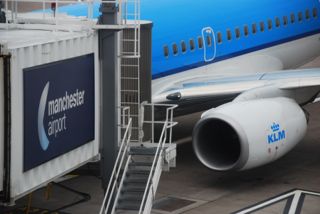 So, by stopping in Amsterdam for a few minutes (literally) last week on my way to Kiev, Ukraine I saved £35... next week I'm heading to Shanghai, China and by stopping in Helsinki, Finland for a few minutes. I'm saving myself a whopping £94. It all adds up. A family of 4 travelling to my villa in Florida would pay an additional £222 in taxes if they flew direct from the UK!
The airline industry has been battered and bruised in recent years and is suffering with ever-increasing fuel and insurance costs. The least the government could do is support them with a fair tax rather than an extorionate price - encourage people to fly via our airports and spend money on our little island!
We need to travel to build essential trade links, not to mention people needing holidays to keep them productive at work and the morale up. Air Passenger Duty is bad for jobs, bad for growth and bad for families. Many countries (including Holland and hence me living in Amsterdam Airport so much) have abolished it completely.
For more information, visit the website A Fair Tax On Flying; you can send a letter FREE to your MP from the homepage. Also, like the Facebook page and help spread the word!