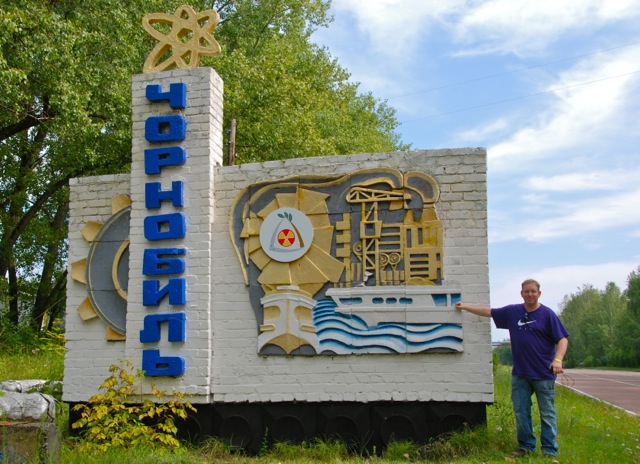 Today I fulfilled one of my life's ambitions.Entering the town of Chernobyl and Pripyat
Ever since I heard it on the news as a child on 26th April 1986 (well actually a few days later as the Soviets kept it secret for several days until the Swedish spotted the radiation increase!) I've wanted to visit this radioactive wasteland. It's officially the most contaminated place on Earth and has a whopping half life of 247,000 years... but most of the danger has been absorbed into the soil and if you're sensible, a days visit is only the equivalent radiation exposure of a long haul flight.
Although a trip into the 30Km and 10Km 'zones of alienation' is quite easy these days if you are prepared to pay the extortionate fees, it still takes 14 days of security and military paperwork. However, as always I was a little different....
Because I wanted to take quite a bit of camera kit in I had to jump through various hoops; nothing is allowed to touch the ground so I had to propose and agree to cover the feet of my tripods (with Sainbury's Mineral Water bottles!) and give assurances that my bags and extra equipment would always be in my van or on my shoulder.
It was a 2 hour drive North from Kiev and we soon lost mobile coverage in the wilderness. I watched a Discovery documentary in the van about the disaster which really prepares you emotionally for what you are about to witness. We turned off at a roundabout and came to a barrier across the road. It was manned by armed soldiers who took everyone out of the van and solemnly checked and double checked passports and permissions. I had to sign yet more paperwork agreeing to the bylaws of the zone, mostly common sense.
I'd hired a Geiger Counter in Kiev and taken a base reading there, it was 0.14 which is pretty normal. Within the 30Km zone it had increased slightly to 0.30 and within the 10Km zone it was between 1.00 and 3.00, although it could peak at 40.00 but I set the alarm at 3.00 and ran if it went off (which it did several times).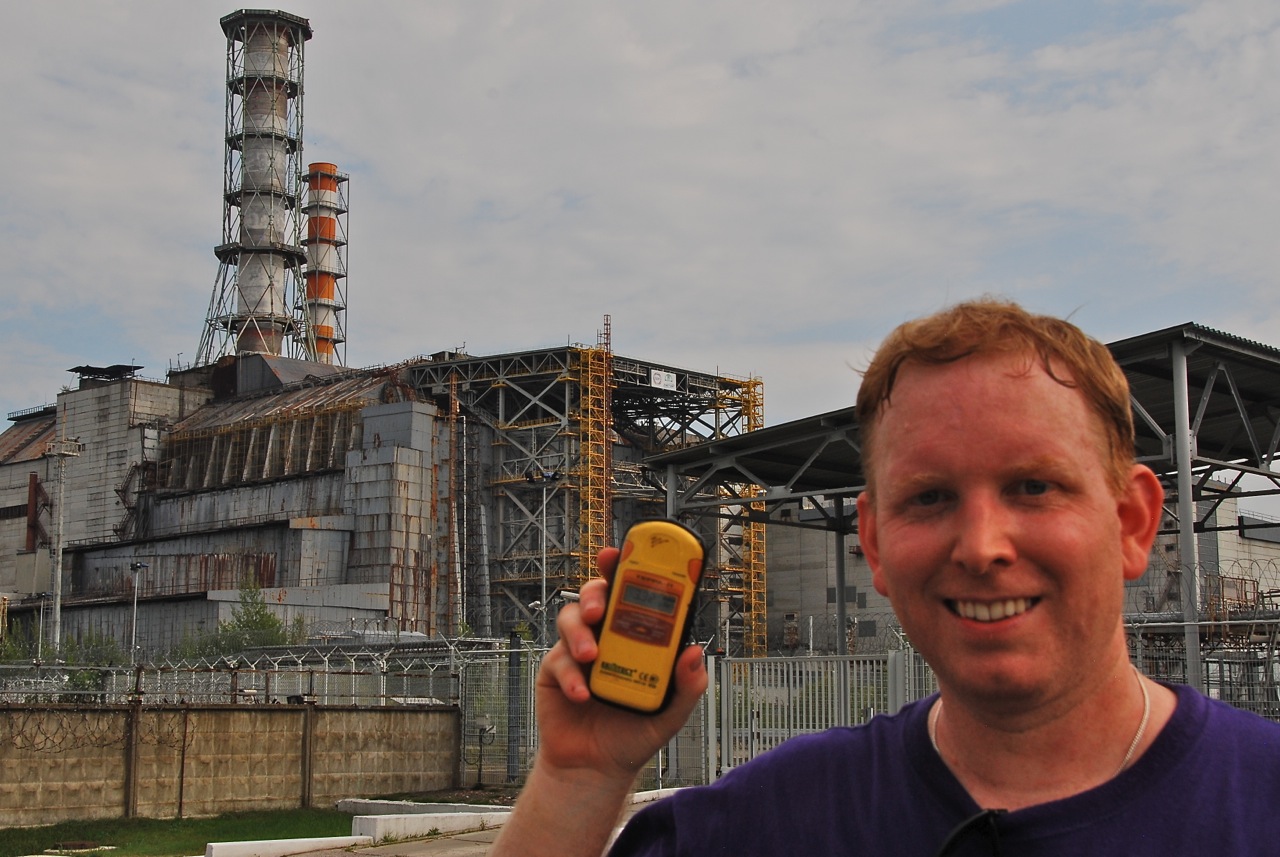 Summer isn't the best time to go due to leaves on trees but I wanted the colour in my shots. So many records of Chernobyl are black and white or flat colours; I wanted to create a vibrant and colourful archive in contrast to the suffering and misery.
It actually moved me like I never expected, to see this amount of suffering both in the heros that took part in the clean up and the families who were uprooted without belongings and pets and then lied to was actually quite distressing.
The danger was like nothing I've ever experienced before. Normally, when I'm filming in old buildings or even in studios, I can feel danger. I can feel nettle stings and trip over solid objects. Here, the danger was invisible. I could be positioned in one spot, move a foot over to get a better frame and the Geiger Counter would go berzerk. Today, the Geiger Counter was my best friend.